About Me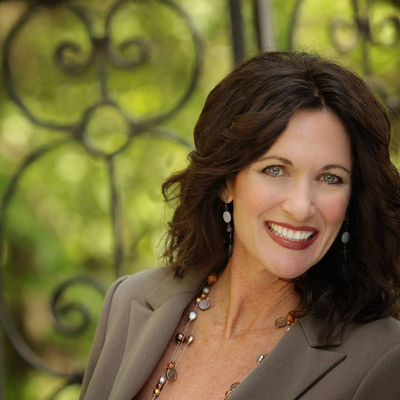 Lee Ann Cochran
Office: 615-378-9009
Cell: 615-210-6642
If you are looking for the Neighborhood Real Estate Expert to help you find or sell your next home; then, you have come to the right place! Licensed for 15 years in Residential and Commercial Real Estate, I am very passionate about educating sellers on the importance of staging their homes to sell, pricing their homes correctly to sell, and marketing, marketing, marketing!
First-time home Buyers or Move-up home Buyers bring me much happiness, because I love seeing their happy smiles when we finally nail the perfect home! As a Realtor, you should know and understand the area you serve backwards and forwards and be an effective and useful community Wiki-pedia for your clients.
I also work with business professionals in assisting them with locating a prime business site. I enjoy identifying the perfect location to enhance their business platform and to increase revenues. I work with all types of leases, such as light retail, office, and government entities.
My Specialties:
Negotiating
Working with people
Identifying the right property
Listening and communication
I enjoy sharing information about wine, running and home decorating.
Here's what some of my former clients had to say about working with me.
"Lee Ann was great to work with from start to finish. She is very professional, trustworthy and always has the customer first. I would highly recommend Lee Ann to my friends and colleagues." — Top qualities: Great Results, Expert, High Integrity
– Rob Mulford, hired Lee Ann as a Real Estate Agent in 2008
"Lee Ann is one of a kind. She has a great personality and dedication to her clients is unbelievable!"
– Patrick Glass, worked with Lee Ann at RE/MAX Carriage House
"I have performed real estate closings for Lee Ann Cochran for the past seven years. She is very detailed and understands the needs of her clients. She listens. She provides professional guidance for them in the real estate transactions and everyone has been very pleased at the closing table with her services. She also has repeat business which speaks for itself. Top notch agent."
– Jackie Heatherly, Owner, Executive Title, LLC
Affiliations and Certifications
E-Pro Certified, Eastern Middle Tennnessee Association of Realtors, Mt Juliet Chamber of Commerce, Mt Juliet Women in Business, Arts Alliance of Wilson County, Board of Trustees and Church Council Vice Chair of Grace United Methodist Church, Fund Raising Committee Chair of the Mount Juliet Band Booster Club.
MY LAST 15 YEARS EXPERIENCE:
Currently-Broker/Realtor
Vision Realty Partners
Real Estate industry
May 2011 – Present (1 month)
Hodges and Fooshee in Mt Juliet dissolved and was transferred to Vision Realty Partners. Two partners; one formerly a broker with Hodges and Fooshee; and the other formerly a broker with Prudential Woodmont bring years of experience to form a dynamic and state of the art office to serve all of Middle Tennessee buyers and sellers. I am excited to be a part of Vision Realty Partners and look forward to growing my business through hard work and dedication.
Broker/ Realtor
Hodges & Fooshee (Self-employed)
Self-Employed; Real Estate industry
July 2010 – May 2011 (11 months)
Worked as a Commercial and Residential Realtor with Hodges and Fooshee Realty. I moved to this company because they recently opened a branch in Mt Juliet. I enjoy having an office close to home and to the kids school. During my affiliation with Hodges and Fooshee I worked and closed a 1/2 million dollar 5yr term lease and build/out for the Department of Veterans Affairs. It was a 9 month project and a 200K build out project. I procured and managed the project to it's final stages.
Realtor
The Realty Association
Privately Held; Real Estate industry
April 2010 – August 2010 (5 months)
Real estate expert! Worked with all types of real estate properties such as, residential homes, land, farms, commercial properties for sale or lease. Owner and operator of a web site that is filled with plenty of information on real estate in and around Nashville, Tennessee.
Visit me at RightHouseLeftClick.com
Affiliate Broker
Trotter and Company
Commercial Real Estate industry
April 2009 – April 2010 (1 year 1 month)
Worked exclusively as a commercial real estate broker for Trotter and Company. Trotter is a full service locallly owned and managed Commercial Real Estate Firm with offices in Downtown, Nashville and Knoxville, TN and soon to open an office in Atlanta, GA.
Headquartered in Knoxville and founded in 2001 by John Trotter, Trotter and Company has sucessfully become a company with high professionalism and knowledge and provides clients with solutions to all their commercial real estate requirements.
Director of Business Development
Brown Dog CRM
Management Consulting industry
January 2009 – March 2009 (3 months)
Worked as a expert in the development of CRM Strategies to the small and medium sized business. Most often we leveraged and enhanced existing tools so as not to burden the business with the expense of new systems. However, we could also provide expertise in the purchase and implementation phase of a CRM product.
Realtor
RE/MAX Carriage House
Privately Held; Real Estate industry
October 2002 – February 2009 (6 years 5 months)
Started my real estate career with Re/Max. Licensed in 2002 I worked as a real estate agent serving the greater Nashville area specializing in residential real estate. Enjoyed working with clients with listing and buying their next dream home. Also enjoyed working with people relocating to Nashville by way of a relationship formed with a local engineering firm and worked with new hires through their HR department. Also sold for builders and new construction homes.